Kapitol Dome newsletter April 2015
Board of Directors – 2015/2016
Dear Members,

This month we finalize our slate for the 2015/2016 Board of Directors to manage and lead our Nation's Capital Chapter. Thank you for your support. Please consider serving on a committee or assisting with an event as we move forward in 2015.
A big thank you to the current board members and to those who agreed to continue in their board positions for 2015/2016.

We hope to announce activities in the months ahead as we close 2014/2015 and look forward to our 2015/2016 program year.

Sincerely,
Kathleen
Kathleen Sobieralski, President
We are accepting additional volunteers to serve on our Chapter Board of Directors for Fiscal Year 2015-2016, starting in June 2015. You must be a current member of IMA and this chapter to serve. Please contact our Chapter President to volunteer!
Speaker Highlight: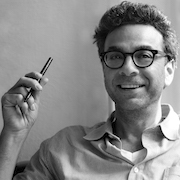 Stephen J. Dubner
Author of Freakonomics, SuperFreakonomics, and Think Like a Freak
Business and Management Lessons from Freakonomics and SuperFreakonomics
NEWS FLASH!!! - Early Bird Rates Extended Until April 3rd--don't miss the $290 savings!
Normal registration rates will be in effect April 3 through May 31
Congratuations Bruce Monk and Amy Blechinger
Winning bidders in the Potomac & Chesapeake Council's annual conference registration auction!
Congratulations to Our Newest CMA!
Daniel Bukowski
Fun Fact: We have 244 CMAs in our chapter, that's almost 40% of our members.
CMA: Explain the value of the certification to others!
The CMA is very attainable. Daniel did it and so can you!
Our chapter promotes preparation and success. Links for our CMA Program are presented below.
CPAschool.com CMAschool.com
CMA PROGRAM - CMA1 Classes in Progress Now - JOIN THEM!
The CMA (Certified Management Accountant) is the leading professional designation in the fields of Management Accounting and Finance. Our mission is to help you become a Certified Management Accountant. You can take our program live in the convenience of your home or office. We provide you with lots, tons, scads of other learning materials.
USE THESE LINKS TO FIND OUT MORE ABOUT:
SCHEDULE FOR LIVE CMA INTERNET CLASSES
All classes Tuesday and Thursday from 7 to 9 PM New York time in the convenience of your home or office.
Financial Planning, Performance, and Control (CMA1) - 16 sessions on management accounting, financial accounting, cost accounting and internal control to make you more effective in your career and to your employer. Classes started Tuesday, March 17. You pass in May or June.
​Financial Decision Making (CMA2) - 16 sessions on bonds, stocks, derivatives, capital budgeting and GETTING RICH. Plan ahead classes starting July 2. You pass in September or October.
CAUTION. Be careful of the "next year" syndrome. We have had long experience with people who are going to take the CMA and/or CPA but they aren't going to take them now but maybe next year and they have been planning to do so for many years. "Next year" doesn't mean next year, it means thirty years from now.
If you completed your college program more than five years ago and are not yet certified, we urge you to enroll NOW and we will send you books and materials so you can do some advanced study in preparation for the forthcoming class.
ENROLLMENT
It's easy to enroll over the internet. Just click this link to go to the enrollment form.
You can fax your enrollment form to us at 703-CPE-5745.

You can enroll over the phone by calling us at 703-273-5745. Please have your credit card ready.

You can mail your enrollment to us at CMA School, 3819 Lee Street 2nd floor, Fairfax, VA 22030.
Do not put your career on hold. Enroll now.
Enter "NCC or Nation's Capital Chapter" on the enrollment form for a $100 discount.
UPCOMING EVENTS IN APRIL
Potomac & Chesapeake Council Meeting and Election
IMA Inside Talk Webinars (free to IMA members)
Go to http://www.imanet.org/programs-events/ima-webinars/inside-talk to register.
IMA Leadership Academy Webinars (free to IMA members)
Go to http://www.imanet.org/programs-events/ima-webinars/leadership-academy-webinars to register.
SAVE THESE DATES IN MAY
Chapter Leadership Education Webinars (Both topics REQUIRED for ALL chapter leaders, whether new or continuing)
Education:
Tuesday, May 5, 2015 - 1-2:30 pm EDT

Wednesday, May 13, 2015 - 1-2:30 pm EDT
Membership
​Wednesday, May 6, 2015 - 1-2:30 pm EDT

Tuesday, May 12, 2015, 1-2:30 pm EDT
NCC Government Contracting Breakfast
Steven Shamlian, Cohn Reznick LLP
"Everything is Done But the DCAA Audit – How Not to Drop the Ball Within Steps of the Goal-Line"
Welcome to Our Newest Members!
Hong Ye Tonya Behzadi Jonathan Wiegand Sandra Larosa Ericka Bartsch Ryoko Fuse Jermaine Wilcox
Fun Fact: We have 644 members in our chapter.