Kapitol Dome newsletter July 2015
Please join us!
Dear Members,
The IMA NCC chapter board met after our Wednesday June 17, 2015, dinner meeting and CPE presentation. A slate of officers and directors for the 2015/2016 program year was presented and prepared for official election by the members. At the end of this newsletter please find the proposed Board of Directors. On Wednesday July 15, our next dinner meeting (details below), members in attendance will vote whether to approve the 2015-2016 Board of Directors. A quorum is not needed for this election. The results of election will be posted on our website, listed in our next newsletter, and transmitted to IMA Headquarters.
As our year officially ends June 30, this was effectively our final official meeting until the new program year begins July 1. The networking of long time and new friends was followed by a bountiful dinner and the auditing and accounting update. It was the first meeting for several new members as well as for a couple members who transferred to our chapter in recent weeks.
Visit the Strategic Finance website, the new design and focus is amazing! http://sfmagazine.com/ IMA, as a leader in business, finance, accounting and strategy, continues to develop diverse resources, building at the local, regional, national, and international levels.
Check out the web site http://competencycrisis.org/ as we all strive to promote our profession.
You may have an interest in a recent article on budgets and the links to business strategy and success: http://sfmagazine.com/post-entry/broken-budgets-2/
Share the value of IMA and membership with others!
Plan to join us on July 14 and 15, as well as future dates, including August 19, and September 15 and 16. We continue to encourage guests and students to attend! Watch our web site for updates and announcements! http://imanationscapital.org/
Thank you for your support. What you do makes a difference. Please, encourage others!

Appreciatively,
Kathleen Sobieralski
Kathleen
Kathleen Sobieralski, President
president@imanationscapital.org
July 14, 2015, 8-9:30 am
NCC Government Contractor's Breakfast
Tower Club, Tysons, VA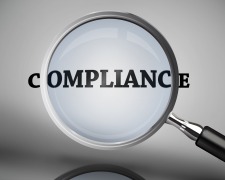 Labor Recording - Compliance and Internal Controls
Presented by Sarah Holland and Sam Davidson
Labor, with its allocated indirect costs, represents one of the most significant costs charged to the Government that is not supported by third party documentation. Because of this it carries a significant risk to the contractor to ensure it is accurately recorded to contractual tasks and billed to the Government.
This session, presented by Sam Davidson of GovConConsulting2013 and Sarah Holland of Unanet, will address:
· Basic compliance requirements;
· Labor fraud indicators;
· Consequence of non-compliance;
· Implementation of comprehensive internal controls;
· Accounting for uncompensated overtime and total-time-accounting;
· Issue of "fragmented" labor recording;
· Properly defining the employees work week;
· Issuance of authorized charge numbers;
· Importance of proper employee qualifications; and
· Needed policies and procedures.
Location: Tower Club, 8000 Towers Crescent Drive, Suite 1700, Tysons, VA 22182. Ask 17th floor receptionist for our room and to get parking validated. http://www.clubcorp.com/Clubs/The-Tower-Club-Tysons-Corner
Sponsor: Access National Bank is a Gold Sponsor of the IMA Government Contractor Breakfasts, allowing us to host the events at the Tower Club for a reasonable price.
Schedule:
Doors open at 7:00 AM

Speaker starts at 8:00 AM

Done by 9:30 AM
Price: $30 Prepaid Online in advance
$35 Cash or check at the door

Benefits: 1 hour of CPE, breakfast buffet, and networking with other government contracting professionals
Your advance reservation helps us ensure that the room size is adequate.
If you have already registered, but would like to save $5 by prepaying, please visit:
http://imanationscapital.org/Govt%20Contr/gov%20confirm.asp
July 15, 2015, 6 - 8:15 pm
NCC Dinner Meeting
Holiday Inn-Rosslyn, Arlington, VA
Statement of Cash Flows – a Second Look
Presented by Leon W. Hutton, CPA, CGFM
The direct method of the statement of cash flows will be increasingly important for reporting at all levels for all organizations. Now is the time to take a second look at the statement of cash flows, how it is constructed, and what it means! Join us for new developments and 1 CPE. Guests are welcomed and encouraged to attend!
Our speaker for this session, Leon W. Hutton, CPA, CGFM, is Deputy Chief, Financial Management Division, Office of the Chief Financial Officer for the U.S. Citizenship & Immigration Services, Department of Homeland Security, in Washington, DC. Leon Hutton has over 30 years teaching experience in accounting, finance, and strategy for several universities in the Washington, DC, area. He is a teacher-practitioner working for the U.S. Citizenship & Immigration Services, overseeing financial reporting, internal controls, and the financial statement audit.
Location: Holiday Inn Rosslyn, 1900 Fort Myer Drive Arlington, VA 22209, Parking is Free (in lot or garage). Metro: 1 block downhill from Rosslyn orange/blue line
Schedule:
6:00 p.m. Registration

6:30 p.m. Dinner
Menu: ​Tenderloin Tips Teriyaki, Egg Rolls, Sweet-n-Sour Sauce
Fresh Fruit Tray
Coffee, Decaf, and Iced Tea
7:00 p.m. Program

8:15 p.m. Adjourn
​*** NCC Board Members please stay for a meeting after adjournment
Price:
$30 IMA members and Guests

$15 for students

$35 late RSVP/pay at the door
Already reserved, just need to pay?
Benefits: 1 hour CPE, dinner, and networking with other management accounting and finance professionals
2015 IMA Case Writing Competition Deadline is this Month!
IMA is soliciting submissions for a case writing competition. Cases in any area of management accounting or related fields are invited.
Cash prizes for the winning cases will be:
$2,000 for first place

$1,000 for second place

$500 for third place
Click here for submission guidelines. Make your submission by July 11, 2015.
CPAschool.com CMAschool.com
CMA SCHOOL OF WASHINGTON
CMA2 Classes Begin July 14 - There's still time to join, ENROLL NOW!
The CMA (Certified Management Accountant) is the leading professional designation in the fields of Management Accounting and Finance. Our mission is to help you become a Certified Management Accountant. You can take our program live in the convenience of your home or office. We provide you with lots, tons, scads of other learning materials.
USE THESE LINKS TO FIND OUT MORE ABOUT:
Format of our typical class.
SCHEDULE FOR LIVE CMA INTERNET CLASSES
All classes Tuesday and Thursday from 7 to 9 PM New York time in the convenience of your home or office.
​Financial Decision Making (CMA2)

- 16 sessions on bonds, stocks, derivatives, capital budgeting and GETTING RICH.

Classes start July 14. Testing: September or October.
CAUTION. Be careful of the "next year" syndrome. We have had long experience with people who are going to take the CMA and/or CPA but they aren't going to take them now but maybe next year and they have been planning to do so for many years. "Next year" doesn't mean next year, it means thirty years from now.
If you completed your college program more than five years ago and are not yet certified, we urge you to enroll NOW and we will send you books and materials so you can do some advanced study in preparation for the forthcoming class.
ENROLLMENT
It's easy to enroll over the internet. Just click this link to go to the enrollment form.
You can fax your enrollment form to us at 703-CPE-5745.

You can enroll over the phone by calling us at 703-273-5745. Please have your credit card ready.

You can mail your enrollment to us at CMA School, 3819 Lee Street 2nd floor, Fairfax, VA 22030.
Do not put your career on hold. Enroll now.
Enter "NCC or Nation's Capital Chapter" on the enrollment form for a $100 discount.
UPCOMING EVENTS IN JULY
IMA Inside Talk Webinars (free to IMA members)
July 15, 2015, 1-2 pm Talent Supply Chain Management – Find the Missing Link

July 22, 2015, 1-2:30 pm Business Intelligence and Predictive Analytics: What's in it for You?
IMA Leadership Academy Webinars (free to IMA members)
​July 21, 2015, 1-2:30 pm

The Good, the Bad, and the Ugly of Presenting: Tips for Giving Effective Presentations
​Go to http://www.imanet.org/programs-events/ima-webinars/leadership-academy-webinars to register.
Save These Dates!
August 19, 2015, 6-8:15 pm NCC Dinner Meeting: Change Management, Fraud and Ethics presented by Joseph Grandinetti, CPA

September 15, 2015, 8-9:30 am NCC Government Contractor's Breakfast: How to Prepare a DCAA-Compliant Cost or Price Proposal presented by Paul Calabrese, Rubino & Company

September 16, 2015, 6-8:15 pm NCC Dinner Meeting: Pensions, Planning & Property Taxes presented by Ibrahim Koroma, CPA
Welcome to Our Newest Members!
Lisa Turkeltaub Christopher Muracco Ghislaine Kouam Tanya Walker
Kenny Muller Meng Wang Alexander Hardy Yishi Ma
Antanae Jenkins Deborah Robinett Stephanie Bienick Michael Vernon Abbie Robinson Ayman Saeed
IMA Member Milestones - Congratulations!
20 Years: Bernard Mustafa
Your Proposed 2015-2016 NCC Board of Directors